We Placed 3rd in Charity Plane Pull Event
Team Preation/iContact placed third out of 65 corporate teams at the 2008 Plane Pull at RDU to benefit the Special Olympics of North Carolina.
Five team members representing both Preation and iContact pulled an American Airlines Embraer Regional Jet (weighing 40,000 lbs) along a 25ft course in a record 10.00 second time. The pull time of 10.00 seconds qualified us in the top ten overall and we got to pull again to determine the top three placing teams.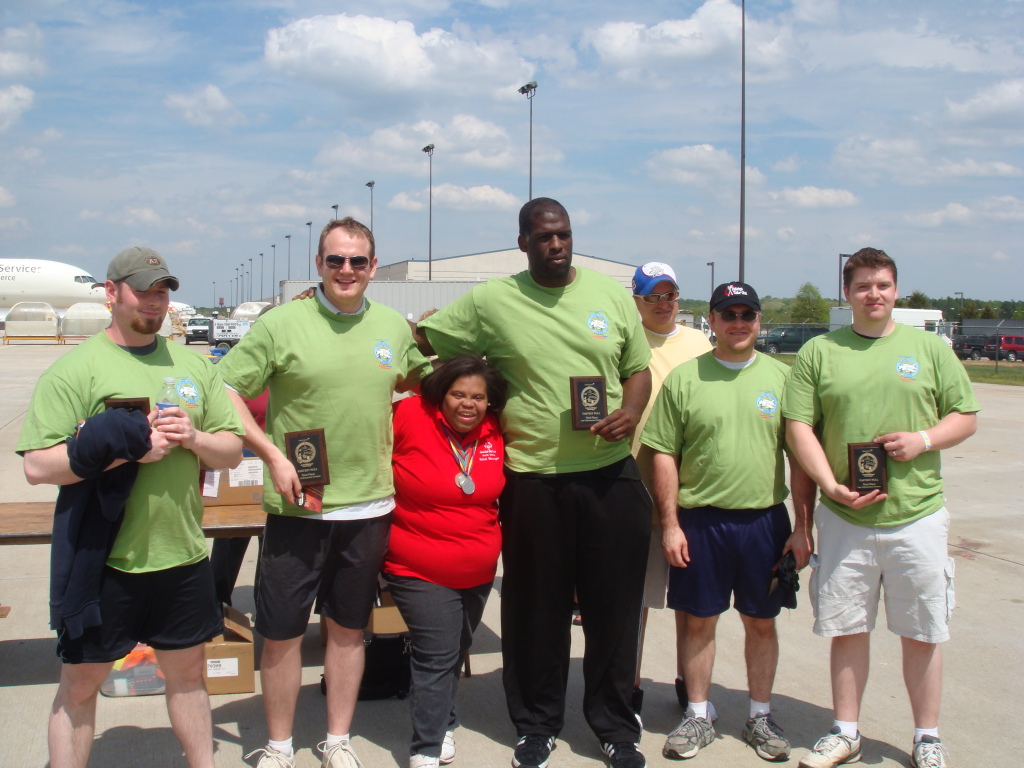 In the first round of pulls our time ranked 2nd among all teams, including the 10 additional law enforcement teams. In the championship round our second pull time of 10.14 seconds was good enough for fourth overall and third among other corporate competitors. These two pulls were the only attempts our team has ever done since this was our first year to compete in a plane pull competition and since no one could turn up an extra Regional Jet for us to practice on before the competition. Bummer.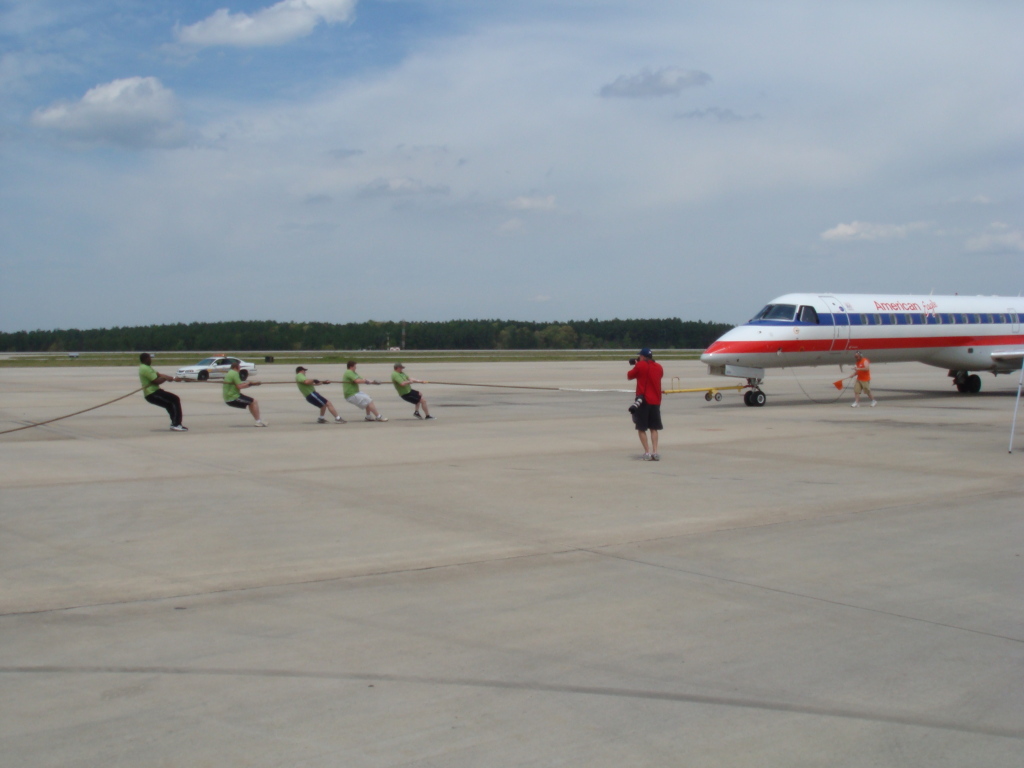 Video of our second plane pull is on YouTube. Also, video of some commentary from myself and my wife Sarah our photographer/videographer between the two plane pulls for the event is on YouTube as well. Team members on the rope in the second pull video are (from left to right): Dwayne Taylor, myself, Wes Garrison, Lynn Morehouse, and Justin Rauschenberg. The event was held on April 19th at the Raleigh/Durham International Airport in North Carolina.
Special Olympics of North Carolina raised over $150,000 this year from the Plane Pull event.