Widgets Should be Easy & Everywhere
As the sophistication of the web increases and good syntax yields better organization and understanding of web content the role of the web page (and in some cases the URL) is ever decreasing.
In many highly customizable web systems like Facebook and Google Homepage the page is now the toolbox that simply holds the tools, each tool being highly defined and recognizable. Within a page the concept of a widget has been nicely accepted as a grouping of content of nearly any type that can not only be isolated and interacted with within the page but that likely has similar utility within any number of other pages or web systems.
Another nice result of treating content in this way is that for a variety of reasons the typical web system user is already very comfortable using widgets alongside other elements on a web page. For that reason mainstream use of widgets is already upon us and over the last two years a number of products and companies have been working on ways to make widget production mainstream as well.
I believe that a good widget should:
be cross-browser compatible (since the web browser is the platform of the widget)
be highly reusable (work with every popular web system)
allow for nearly every type of content imaginable
be trackable (since by nature it should be distributed far and wide)
play well with other widgets or web systems
For a while now I've been following ClearSpring (www.clearspring.com) and as far as I can tell they've created one heck of a widget production environment with an emphasis on tracking and monetization for businesses. I met their CEO at a Fortune conference in San Francisco last summer shortly after the company's first round of funding. I love the business model.
Also to note, and the prompt for this post, is my recent discovery of Sprout (www.sproutbuilder.com). They appear to have focused their efforts on creating a widget production environment that is extremely flexible and easy to launch and that plays well with other really useful systems.
My friend and partner at Factrivia (www.factrivia.com), Charles, spent one hour creating an exceptional widget that within minutes he had installed into his Facebook profile page. The widget asks trivia questions based on prompts of text, video, photos, and music and in result provides a very engaging environment for interacting with niche trivia online.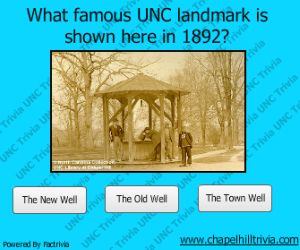 The speed-to-launch and flexibility impressed me but I was simply blown away to learn that the form fields for name and email address that Charles included within post the information they receive to a Google Documents spreadsheet within our Factrivia Google Documents account. Simply, wow!
For zero dollars and less than one hour of time invested we created a great widget for Facebook that as a company we had been trying to create through a number of contractors for nearly five months. The Sprout widget now sits beside our prototype trivia widget that we paid hundreds of dollars to create over several months. Ironically the old widget doesn't even seem to load anymore. It's a brilliant day when a free tool is so flexible that a business user can go online and create a critical component of their business is less than one hour. Kudos to the Sprout team!
Widgets and elements are the way of the future on the web and with good planning going into organizing and understanding web content there are a whole lot of really interesting possibilities. I continue to eagerly watch the market's progress in widget building and managing and look forward to what's next.